Our team
SymVest Team
A successful team must be more than collection of individuals. Our team members complement each other, draw from each others' experiences. They learn from successes and failures and create opportunities for each other and for our clients. Because we have a team of highly experienced professionals living and working in several countries we can bring a wide range of services and resources to our clients. Our clients gain access not only to our team, but to the wide network of professional and personal contacts each of our team members has cultivated over the span of their careers. This network of contacts includes business leaders, entrepreneurs, researchers, economists, political analysts and public policy makers.
---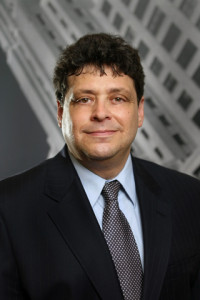 Michael Sonenshine
CFAFounding Partner, Principal
Michael Sonenshine is responsible for the development of the Group's business. He is the architect driving the establishment of a Peer to Peer lending platform in Central Europe, under the SymCredit brand. He also leads the Investment Committee for the Symfonie Angel Venture Fund and the Symfonie Lending Fund.
BIOGRAPHY
Michael Sonenshine is the Founding Partner of the Symfonie Capital, LLC and the Investment Principal primarily responsible for managing credit products focusing on Global High Yield markets both in Western Europe and Eastern Europe. Before founding Symfonie Michael Sonenshine was Investment Principal at MT Thaler Investment Management. He was responsible for selection of investments in credit instruments, both performing as well as distressed. Prior to joining MT Thaler he held senior credit research positions at Credit Suisse First Boston and ING Bank. He was ranked among the top analysts in Institutional Investor, EuroMoney and Credit Magazine. Prior to his work as a high yield analyst Michael Sonenshine was General Manager of ING Investment Management, Czech Republic. Under his leadership, ING Investment Management managed approximately US$250 mn and launched three Luxembourg domiciled, Czech Koruna denominated investment funds. These funds were the first of their kind in the Czech market and outperformed their benchmarks. Prior to working for ING investment management, Michael Sonenshine was senior Equity analyst at ING Barings focused on Russia and Central Europe. Sonenshine earned his CFA designation in 1999. He holds an MBA from the William E. Simon School at the University of Rochester, where he specialised in Finance and Public Policy. He also holds a B.A. in History from Tufts University.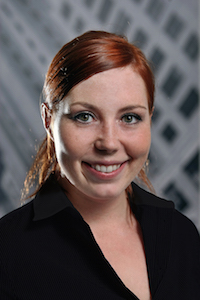 Ewa Chronowska
Ewa Chronowska is a Partner at Symfonie Capital, LLC responsible for managing equity products focusing on innovative fast growing European markets and Symfonie Group business development in Poland.She is a Member of Symfonie Angel Venture Fund Investment Committee and she manages the establishment of the SymCredit platform in Poland.
BIOGRAPHY
Ewa Chronowska has ten years of professional experience in corporate finance, financial and strategic consulting, business development and capital transactions. Prior to joining Symfonie Ewa Chronowska was co-founder and CEO at Capital Ventures, advising and providing financial and business support to start-up and SME companies. She was also CEO at Grasp Capital, which provided consulting and capital to Polish early stages companies. She held also Project Management position at T&M Consulting focusing on companies internationalization and strategic consulting. Ewa Chronowska has also extensive media experience gained as editor-in-chief of Polish economic monthly Home&Market where she was hired for business developement. Ms. Chronowska holds a Master's Degree in Finance and Accounting from the Warsaw School of Economics.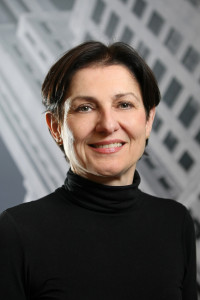 Jitka Rombova
Jitka Rombova is a Member of the Symfonie Angel Fund Investment Committee
BIOGRAPHY
Jitka Rombova has more has more than 20 years professional experience in managerial finance and business development. She is a Partner in CQK Invest which provides financial and business support to innovative startup companies. Her professional experience also includes 10 years in senior management positions in HBO Europe, where she was ultimately promoted to Chief Financial Officer. Jitka Rombova holds a Masters Degree in Business Administration from University of Pittsburgh, and a Diploma from the University of Chemical Technology, Prague.